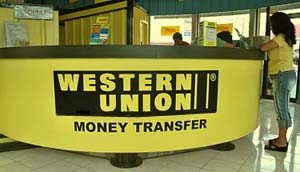 By international funds transfer service :
MONEYGRAM & WESTERN UNION
agents in 193 countries.
Sending Money via international funds transfer : MONEYGRAM & WESTERN UNION

---

RECEIVER NAME : Saowanee Tepjaikat
Destination to country : Thailand
---

MONEY BROOKER
Available in 200 countries and 40 currencies.
Sending Money By international funds transfer through MONEY BROOKER

---

Recipient's email address : chamnongs@gmail.com
Send and receive with Skrill iT : MONEY BROOKER By Skrill.com
---
Then tell us the money transfer control number(MTCN).
This is a quick, convenient and reliable option for you.
A few minutes for your funds to be transferred to the receiver.